21 reasons to choose BIZOL
BIZOL is much more than a motor oil company. For our customer we have created various values to support their workshops with innovative solutions Made in Germany. The 21 reasons why you should decide for BIZOL:
01 FULL PRODUCT RANGE OF LUBRICANTS
We have created a top quality comprehensive product range of motor oils, additives and car care products. In choosing one of our products for your car you will have one thing less to worry about.
02 RESEARCH & DEVELOPMENT
We have brought together an outstanding research and development team under the guidance of Prof. Boris Zhmud.
03 URBAN TRAFFIC SOLUTION: 2D SURFACE GEL
The BIZOL Green Oil+ formula contains proprietary BIZOL Comb LubriBoost and Oxshield Technology with surface-gel-forming super-lubricity additives which provides a two-fold increase in lubricant film strength and prevents lubricant film collapse.
04 START-STOP SOLUTIONS
BIZOL Green Oil+ provides enhanced protection against engine wear when using start-stop systems and under stop-and-go driving conditions.
05 HYBRID SOLUTIONS
BIZOL Green Oil+ is recommended for urban traffic and hybrid vehicles.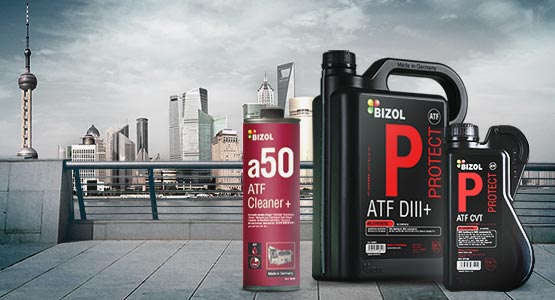 06 ATF AND ADDITIVE SOLUTIONS
BIZOL has developed a system to combine ATF oil change with specific additives to optimize performance between the central control unit and the 64 chips inside any modern car equipped with Automatic Transmissions.
07 MOBILE OIL SERVICE SOLUTION
Easily change motor oil at your customer's location with state of the art German technology.
08 OIL CHANGE GUIDE SUPPORT
Easily check online which technical fluids are best suited for your car and rate products, like or share on Facebook.
09 TECHNICAL EDUCATION SUPPORT
Our certified technicians will help answering your questions during our on-site technical education sessions.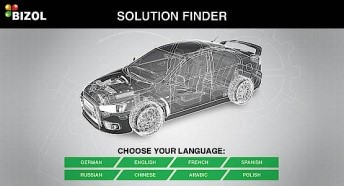 10 PORTABLE ON-SITE TECHNICAL SUPPORT
A tablet solution where you can easily get answers to most of your technical questions.
11 E-LEARNING SUPPORT
Our e-learning consultants will educate your staff to be able to market BIZOL effectively. Courses are offered on-site or through our e-learning platform.
12 MARKET INTELLIGENCE SUPPORT
Before we enter a new market, we do extensive market research.
13 MARKETING SUPPORT
Easily download POS, banners, posters, stickers, brochures, catalogues from our marketing services portal.
14 WEB AND SOCIAL MEDIA SUPPORT
Our marketing consultants will help to set up a web shop, establish a social media strategy, receive web content on a regular basis and publish public relations press news easily in your local market.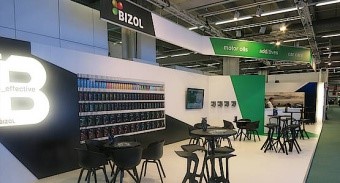 15 EVENT AND LEAD GENERATION SUPPORT
Our marketing consultants will help you to set up the most effective event marketing strategies.
16 WORKSHOP BRANDING SUPPORT
Our award winning design team will support you in attracting and retaining new customers.
17 CERTIFIED CONSULTANT SUPPORT
Our consultants certified by German Lubricant Organization UNITI will work with you to address business problems in the automotive industry.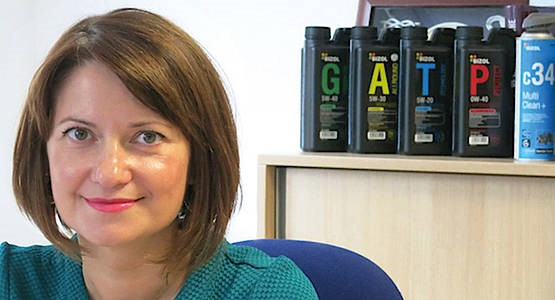 18 CUSTOMER SERVICE SUPPORT
Our customer service representatives will support you with the logistics and administration process.
19 CERTIFIED BY THE EUROPEAN ENGINE LUBRICANTS QUALITY MANAGEMENT SYSTEM
BIZOL is certified by the European Engine Lubricant Quality Management System (EELQMS) for its commitment to develop and manufacture engine lubricants according to European ACEA performance standards.
20 RACING SPONSORSHIP
Our business partners sponsor racing events all over the world.
21 CO-BRANDING WITH LEADING OEMS